WoW Gold Pig's Next Chop Model - Week 3
If I had a thousand
wow gold
every time I find out that it's already Monday, I'd probably be in the gold selling business.
...Oh wait, I already am.
*ahem* What I mean to say is that time really flies. As fast as the
Brood of Onyxia
mount, even. We're already on the third week of the Next Chop Model and two more piggies will be sent home. It's an unforgiving world, chop modeling. But as the saying goes, when the going gets tough, the tough start eating.
Or something. This week, Chize Berger and Davin Bacon got eliminated because they weren't bad enough dudes to take on the streets.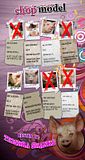 The best of the best meats have met and only four remain for this week's challenge.Are you freakin' ready for more pork on pork action!?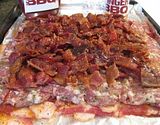 I know I am.
In the meantime, win some sweet WoW Gold by answering our Chop Model Trivia. Easy questions, easy answers - instant 2,000 WoW Gold. Capisce?
Labels: next chop model, wow gold pig